Hollow Home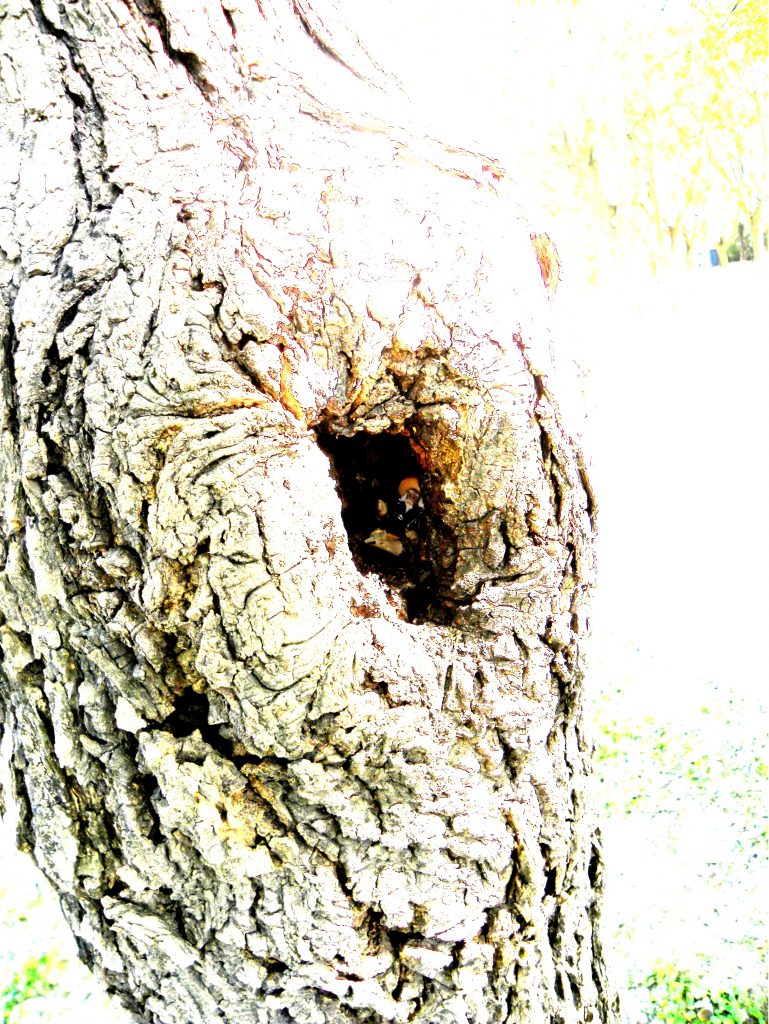 Background story: This picture represents the relationship between many solitary people and their children. The artist made this sculpture by getting ideas from his grandfather. His grandfather was a cerebral infarction patient. He passed away in his hometown at the age of 79. He was extremely lonely. The hollow tree is a symbol of the lonely heart. The hole has provided a lonely house.
Back to Top of Page | Back to Art | Back to Volume 16, Issue 1 – Spring 2022
About the Artist
Weining Wang is a Senior student at Beloit College, majoring in interdisciplinary studies–East Asian Studies. He published one short paper in a famous Chinese literary journal–Beijing Literature 北京文學— which is collected in the Harvard-Yenching Library and Princeton University East Asian Library. Weining was the winner of the Global Chinese Youth Literature Award (literary translation group) 全球華文青年文學獎, which is organized by the Chinese University of Hong Kong. His Beijing flavor fiction, "The Old Snack Shop," appears in The Sucarnochee Review, an undergraduate publication at the University of West Alabama. Weining translated eight poems from the Tang dynasty and published them in Equinox, a journal of contemporary literature at the University of Arkansas at Little Rock; two pieces of artwork, "Nose_Paper" and "Star_Canvas," also appear in Equinox. His Chinese-style artwork, "Fire and Ocean," "Black and White," and "Great Wall," are forthcoming in Long River Review, an annual literary journal of art and literature staffed by undergraduates at the University of Connecticut. Weining's artwork, translation, and fiction have also appeared in black moon magazine, Wordgathering, Third Wednesday, Meat for Tea: the Valley Review, and elsewhere.