Godzilla Hates Fascism
Editor's Note: This art piece incorporates politically candid (some might call it "charged") commentary that some readers may find disruptive or complicated. Learn more about Mike Mort and "Godzilla Hates Fascism" in this issue's interview with Mike Mort (Diane R. Wiener interviewed Mike Mort for Wordgathering).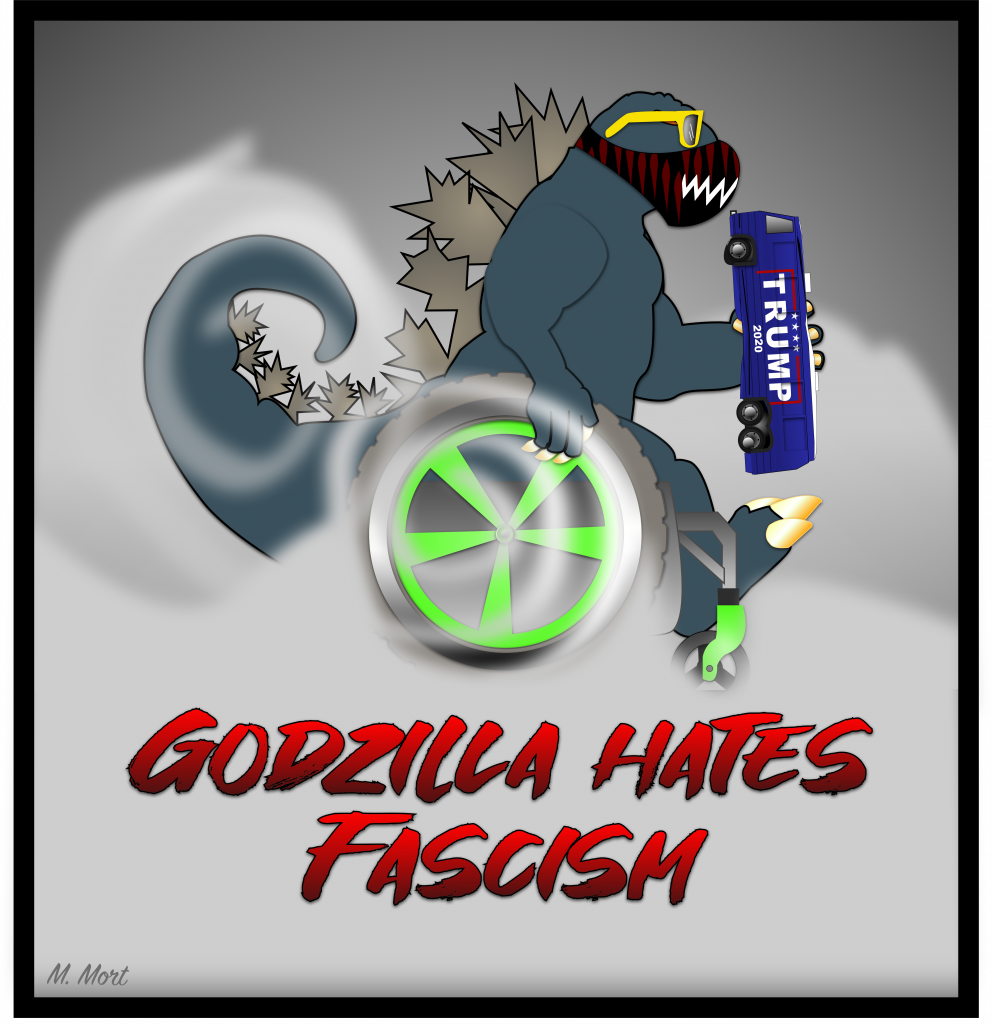 Back to Top of Page | Back to Art | Back to Volume 14, Issue 3 – September 2020
About the Artist
Mike Mort (he/him) is a 29 year old freelance digital artist, activist and writer living with Duchenne Muscular Dystrophy. His interests in nerd culture, intersectional justice as well as disabled representation are uniquely reflected in his work. Mike's Twitter handle is @MikeeMort. Visit his Tee Public merch shop: https://www.teepublic.com/user/rollingmort91. "Godzilla Hates Fascism" is available at: https://www.teepublic.com/t-shirt/13583620-godzilla-hates-fascism.