Art and Photography Gallery
From its beginning three years ago, Wordgathering has frequently included the work of visual art related to disability, either through its subject matter or its artist.. Below is a sample from the work of all the artists and photographers who have appeared in our journal so far. These include painters Robert Woltanski, Betty G. Miller, computer artist Dana Hirsch, and photographers Heather Kirk*, Ilene Myers and Elijah Northen*. For viewers interested in seeing more of these artists work, a link is provided to the original article in which each of the artists work appeared in Wordgathering.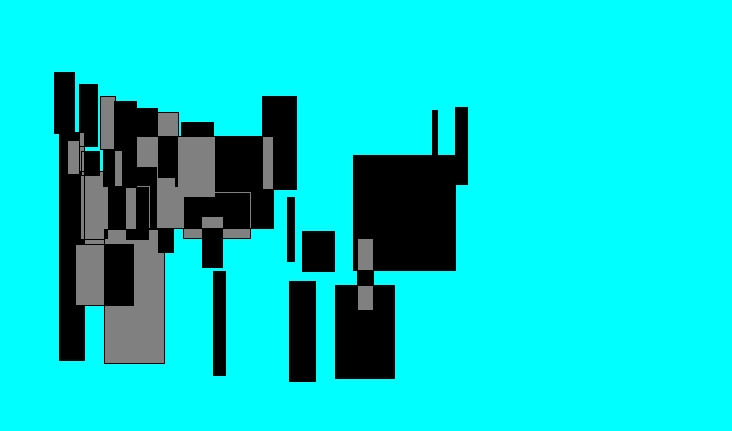 Design #5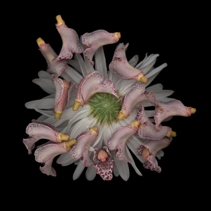 Purple Circle Backs with White Top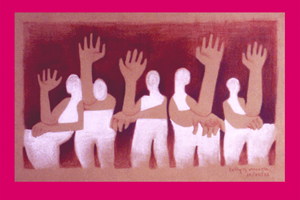 Trees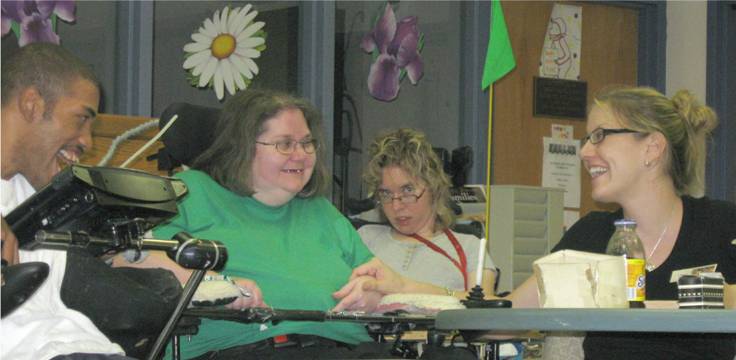 Playing Trivia at Inglis House (c) 2008 Ilene Myers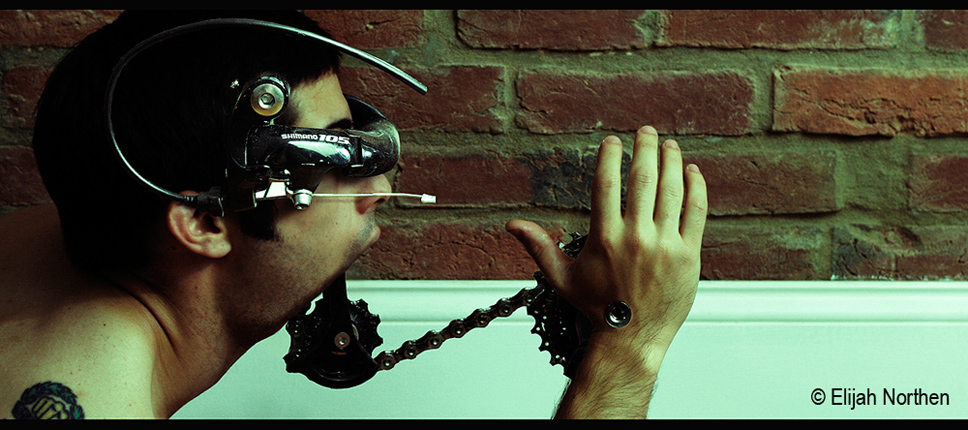 The Cyclist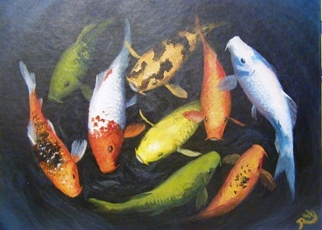 Koi (c) 2008 Robert Woltanski
*The photography of Heather Kirk and Elijah Northen has been feature more than once in Wordgathering. More of their work can be viewed by clicking on their names here.
To help promote the work of artists with disabilities, the Inglis House Poetry Workshop is offering the 2010 Inglis House Artists Calendar featuring the work of nine artists including Robert Woltanski and Dana Hirsh.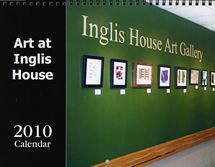 The $10 price of the calendar goes to help support the artists and photographers whose work is represented. Checks can be made payable to Inglis House Poetry Workshop and at ordered at:
Inglis House Poetry Workshop
2600 Belmont Ave.
Philadelphia, PA 19131